Would you still feel the same?

Philippines
8 responses

• India
23 Jul 08
hi dear well it is all about emotions one cannot say today i love you and immediately fall out of love....well it is not the same love but one does have a soft corner left..and dear time is the best healer you slowly put it aside as you move on in life...

• Singapore
28 Jul 08
That will really depend on who in the relationship is the one that call it off. No? If you are the one who initiated the breakup, you probably are the one who found fault with the relationship. Whether you still feel love for that person will definitely be dependent on what the reason is for the breakup. It is really hard to say if you still feel love for the person unless you know the reason for the breakup in the first place.

• India
23 Jul 08
It takes sometime to forget everything, may be months, may be few years, or may be even a full length life. But speaking very honestly, looking at the eyes of someone very special - kindles the otherwise dormant feelings for me. So, I try to avoid such situations so far at it is practical.

• United States
23 Jul 08
yes. No one can say that they have. If so they probably weren't in love with that person in the first place.

• Philippines
23 Jul 08
I did feel that way toward my ex. I knew anyways that it would not work out because we had our differences. But my heart still felt the same way even after 1 year and a half. I got over him and I did tell him that a part of me will always love him. He said he does feel that way too. I do have a new guy in my life right now. I am glad I am friends with my former because I hated him so much right after the breakup and never thought we'd be friends again. I do feel love for him but in a brotherly/friendly way.

• Philippines
23 Jul 08
Nope!Eventually, you grow tired of it.You can't cling to hope daily wishing you'd be together.It's easy to take a hint if the other party is not interested.If you break up because of a grave mistake of your partner, it's difficult to bring back the flame of love.On my part, I was deeply in love for 7 years but the deceit done by my ex was just too much.Now, I don't even care where the heck is he and what he's up to.I just forgot him with no regrets.The only regret I have now is why I ever fell for him.Haha!!

• United States
23 Jul 08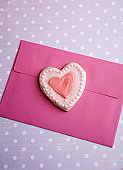 Hi my friend

I don't know about anyone else, but I still love a few people that I used to have a relationship with. I still love my ex-husband even though we are divorced. He is the father to my son and we never hated each other, we just couldn't continue being married. The main disagreement in our marriage was that he drank too much and I didn't like it. Well, wouldn't you know, 5 years after we divorced and after I remarried, he had heart problems and had to quit drinking. go figure lol I still love the man that I was engaged to over 30 years ago. I broke off the engagement because I felt I was too young to get married. Years later, we are still best friends and I still see him. So you can still love someone from the past. Happy MyLotting, Char


• Philippines
23 Jul 08
I think it's natural to feel that way in the beginning but as soon as you started moving on. You'll realize that slowly you don't feel the same anymore for that person you used to love. It's part of the process and it really helps more for you to move on if you go through that.