How much would you spend on a wedding?

United States
July 23, 2008 3:29am CST
5-10k 10-20k 20-40k over 50k? When spending money on a wedding, where do you think most of the money should go in planning? How much would you expect a man to pay for a ring? As a man, how much would you be willing to pay for both an engagement and wedding ring? Which is most important to you?
4 responses

• United States
23 Jul 08
My fiance and I are shooting for like under 5,000 dollars for our wedding. I know that as a woman I don't feel as if the wedding should be to spectacular, and that it doesn't need to cost to much. I think that each ring has it's own symbolization and thus it's own different importance. For me, the ring that I wear around my neck which is his class ring symbolizes trust, love and devotion, where as the ring that is on my finger for our engagement symbolizes not only those three things of trust, love, and devotion but of so much more. As for the money and the placement or importance on each aspect I think that the most important should be the decorations. The dress and attire should also be important but not as important as the decorations. My fiance feels that we will pay more attention to the attire then to the decor, and I have to agree on that. However, our attire will still not be anything spectacular as the theme of our wedding will be quite different from what a traditional wedding ceremony will be like. I appreciate you starting this discussion, and I think that it is very interesting and will get many diverse views.

• United States
23 Jul 08
I appreciate the compliment, but with every wedding it doesn't seem hard until you get right in!

• India
23 Jul 08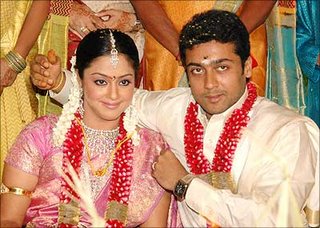 Since I am from india, here the Ring is not the prime Custom/culture of the marriage."Tirumangalyam" which has been wear in our neck is our practice, this will be tied to the female's neck by the Guy on the day of the wedding, with some of the regular other practices. So, here the "Ring" was the regular ornaments, thats all.. Here in india, the major expenses will be spend as like follows: -- The Dress (will be given to all our relations, both mother and father side people) -- The Silk Saree for the Bride will be the highly expensive one. -- The Food expenses will also be the Major Expenses in the marriage -- The marriage Hall is very expensive now a days Actually the marriage is very expensive function in Indian families..