Cell phone is better than ordinary phone?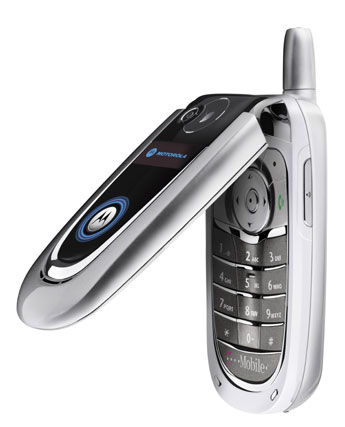 India
8 responses

• India
23 Jul 08
Well! i also have a cell phone and an ordinary landline phone... I actually don't make many calls from my cell phone... the only advantage of a cell phone is that we can make and receive calls from anywhere.

.. and of course we can send sms.....

My landline call rates are less than that of my cell phone.. so i prefer calling from my landline.... Im also connected to Broadband Internet through my landline... So for me my landline is better than cell phone....


• Philippines
23 Jul 08
I think if you are a travelling person, cellphone is more convenient to you coz you can bring it anywhere you go plus it's very handy. But if you're a home body, landlines is best for you. It's very economical and affordable. The question which is better would actually depend on the importance of each kind to different people using it.

• United States
23 Jul 08
I don't have a landline, so I lean, of course, to the cell phones being better. The big advantage of the landline is that you don't need electricity to use it and you never have to worry about charging the majority of the handsets. A landline is more expensive that my monthly cell bill. Most of my calls are long distance to family members, so I don't have to worry about long distance rates with the cell phone. They're also much more convenient for emergencies, travel, etc.

• Eldoret, Kenya
23 Jul 08
Yea! We are very gratefull with the new technology. The ordinary phone which is land line, was very rare in the rural areas in my country, but in the urban life, is very many. When mobile technology came nearly everybody could struggle unlikl he/she has bought one even the cheapest of all, someone is enjoying and saying provided I have receive and give out the massage. So cellphone has done communication easy.

• United States
23 Jul 08
Each has its own pros and cons. I find cell phones to be too intrusive, though, so I seldom even turn it on. I do transfer calls from my landline to the cell many times when I'm shopping or running errands, because if I don't, I usually find that I come home when it's too late to make an important call. I can just switch it off if I don't want to be bothered!

• United States
23 Jul 08
I got a cell phone of my only that I just cant live without. I personally like it because I do take trips out of town and it comes in handy. Plus, with my job sometimes I need to contact a supervisor at work and need my cell to call them. So in a way yes I think that a cell phone is better then a ordinary phone.

• United States
23 Jul 08
I think cell phones are more convenient than landlines, especially when you're traveling. You can keep phone numbers stored all in the phone, and you don't have to search for/pay a payphone in order to get a call through.


• Indonesia
23 Jul 08
i think both have their own advantages and disadvantages. i think cellphone better than fixed phone in the mobility. using cellphone, we can easily communicate wherever we are. but the fixed phone is generally more reliable and cheaper.