The incredible dying yard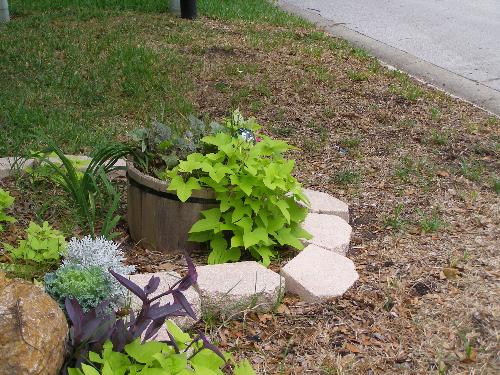 United States
July 25, 2008 10:14am CST
We have resod our front yard 6 times and each time it has died. So we are going to put down black weed killing cloth, juniper bushes, wandering jew, our solar lights and mulch it in with red mulch. This strip goes all the way across the yard and up the driveway. We are also firing our yard people who are not doing their job. They have let the backyard turn into a jungle again. They go back there stand for awhile and blow with the leaf blower and leave. We are going to put pavers on most of the backyard and with the new beds in the front yard there won't be much yard to mow anyway. You can see the dead yard in the pick.
2 responses

• Canada
25 Jul 08
I like the yards here. Everybody has crushed lava rock and native plants. No grass -- it won't grow here unless you water it continuously.

• United States
25 Jul 08
They don't have any "real grass" here in FL just the nasty St. Augustine "grass". Back home in AR we called St. Augustine a weed and e pulled it up out of our yards. It is horrible.

• Uganda
25 Jul 08
Am sorry about ypur dying yard, but am glad you have very powerful plans to revive it-it is sad it is your attle alone, the others around you are not as concernd as you-you need to whip this sense odf concern in everybody around so that you campaign to save the yard is owned by many others who use it-let it not be your battle alone-thanks sweetie!