Oatmeal Cookies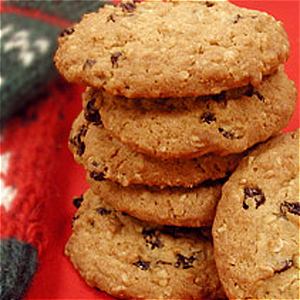 United States
July 25, 2008 9:10pm CST
I love oatmeal cookies. They are so good. I think i like the packaged ones better then fresh baked. Is that weird?

actually, it depends lol but I got some today (packaged ones) and i was wondering when it comes to drinking something with them what goes good with oatmeal cookies? I am not sure what to drink with them. I don't really care for milk so what else goes good with oatmeal cookies?
4 responses

• India
26 Jul 08
Hi friend, I don't have any idea about this type of cookies.I have to take one pack and try to eat them.Tommorrow i may go to walmart to see them. Have a nice day.

• United States
26 Jul 08
Hot chocolate is good but it's too hot right now for that. How about a nice glass of iced tea with mint? I like home baked better, though. I add currants instead of raisins and also walnuts. Yummy!!


• United States
26 Jul 08
I love oatmeal cookies too but I definitely like fresh baked better. I usually drink just water with cookies but have also had soy milk, tea, and coffee as an accompaniment. Apple juice or a milk shake would be pretty good with cookies too. :-)

• United States
26 Jul 08
You could drink coffee or tea with them. Hot choclolate would also be good. You probably dont want to drink anything hot when it is hot outside. I think there are other possibilites out there but you mihgt just have to experiment and see what you like. happy cookie eating!