what flavor is your favorite?

Philippines
July 27, 2008 5:48am CST
I love ice cream and I really want one right now. lol. What is your favorite? Mine is Coffee and Chocolate. I really dont like the odd ones like green tea. I also tried the sugar free ice creams, and I think it's better. Aside from its healthier, I think it tastes better.
8 responses



• Trinidad And Tobago
28 Jul 08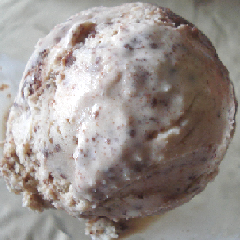 Hmm, sugar free ice cream huh? Personally I love the sweetness in ice cream, otherwise I won't enjoy it much. My favourite ice cream is Cookies n' Cream. Bluebell in particular is my favourite brand but I make homemade ice cream since I recently got an ice cream maker and my homemade cookies n' cream ice cream is just as good as Bluebell! When I first made it I was so surprised and delighted. I also made a Nutella swirl ice cream, although it did not come out swirled it came out tasting so good! But yeah, Cookies n' Cream is my all time favourite.

• Philippines
27 Jul 08
Rocky Road is my favorite! This one really rocks!

I love its crunchiness and texture inside my mouth. Generally speaking, I love ice cream so much and I have just finished eating one earlier.

I also love the flavors of strawberry since it is my favorite fruit (Hello Baguio City), and chocolate. I can eat ice cream in any flavor but I prefer to eat often those flavors I mentioned.





• Philippines
27 Jul 08
i love eating ice cream and what i love most is the cookies and cream flavor. haha. i could even finish 1 pint of it in one sitting. haha! i get so addicted to it easily. once it is in my hands, nobody can every get it away from me and no one can stop me from eating it.. hahahah!