The First Paid Site

India
3 responses


• United States
28 Jul 08
My first true payment was from here at MyLot. I won't say the amount for we're not allowed by the rules t talk of this. But yeah it was this website and I must say they are legit and are true to their every word. I have recommended them to my friends now whether they sign up is another thing. They know it's here if there interested. There's not to many sites that you can go to these days that are legit even though they claim they are.

• Trinidad And Tobago
28 Jul 08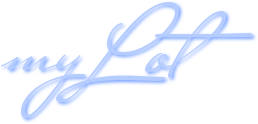 Hi jose, I remember my first payout. Funnily enough I was expecting it to be from myLot, but I got my first payment ever from a program online from review stream. It was about $52USD and they paid me within the hour when I requested payout. I was very happy because alot of my friends are skeptical about making money online and such. So it is nice to have payment proofs to show from all these sites.