do you like to play with pets dogs?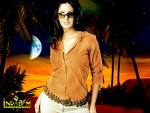 4 responses

• China
28 Jul 08
oh my god ,you like dogs /I seldom play with a dog ,i think they are durty..but my brother like it,the same with my father

• Norway
28 Jul 08
Yes i have a pet dog and i love to play with him.

•
31 Jul 08
Yes! I play with them everyday, my family used to have a dog breeding business. Everyday I go inside my favorite dog's cage and play with him, but just to keep other dogs not to be jealous I take time going in each dog's cage to take sometime playing with them. Dogs are like human and need some affection from the owner. For if you do catch their heart they'll gonna end up fighting for you up to their last breath and I am talking for experience here. Don't worry about getting dirty or stinky because trust me it's worth it. Friendship isn't bounded only for humans.

• United States
1 Aug 08
You sound like a nice person. I think that they way people treat animals reflects on who they are as a person.