Do you think politicians solve problems or create new?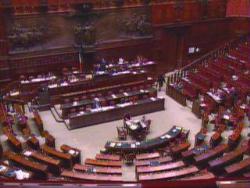 Italy
November 4, 2006 10:06am CST
What do you think? I believe the second...
9 responses


• India
4 Nov 06
haha, like that comment. I think the politicians themselves are a big problem and they certainly know this very well.

• United States
8 Nov 06
Well I agree with the above in that they try to resolve but just give birth to more. Yes the Politicians that are after their own gains and have their own ambition end up creating more problems. However I'm sure there is a small margin of them that Try to help our Country to succeed. To say that all politicians are horrible would be stereotyping which as we all know is a-moral.

• United States
4 Nov 06
I think it depends on the politician. Some are more concerned about staying in office so they bend. Some are more concerned about lobby issues, so they bend. But some are truthful, and driven by integrity.