Vagina's

6 responses

• United States
30 Jul 08
YES I LOVE IT!!! YES it is ugly Just glad I don't have to look at it while I'm making love to it Now back to the subject at hand... Got a lil out of control there...sorry

• United States
30 Jul 08
I definetally don't like mine. But, I doubt that there's any women out there that are perfectly satisfied with the way their private parts look. Or for any other part of their body in that case. The main thing is that it does what it needs to do and keeps us living and keeps us being a WOMAN! So, I don't really hate mine all that much :)

• Aruba
30 Jul 08
this is funny.i wonder how many beautiful women are worried about how they look like. And dreemsofdark,seeing your picture,i think you are really beautiful,i could have never imagined that a person like you would have worries about how you look.

• United States
30 Jul 08
yep, it just goes to show that everyone needlessly worries about their appearance, and we're all beautiful creatures and deserving of love and acceptance :) Thank you for your wonderful compliment.

• China
31 Jul 08
I just think you worry too much about that, Who cares about whether the pus.y is beautiful or not if you are a good looking girl. in my mind, almost every pus.y looks the same. what's different is the face.

• United States
30 Jul 08
I think mine is ugly.. But my husband seems to think my is great looking and loves it.. I don't know why but he thinks it is so pretty.. I realy don't like my va jaja but as long as my husband likes it than i'm fine with mine..

• China
31 Jul 08
I's not hard to understand, he loves you, and Every man likes pus.y.

• United States
31 Jul 08
Mines alright. I have these purple spots on it I asked the Dr & he said it's normal. My boyfriend calls them pleasure bumps lol. I could do without those.

• United States
31 Jul 08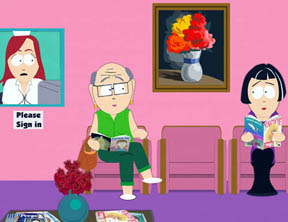 Considering mine is
INSIDE
my body and I can only see the opening, I don't have any complaints (from me or from my partner!). It's tight, so there's no complaints coming from here!