Mozilla foxfire has themes?

United States
July 30, 2008 11:30pm CST
I knew that foxfire had add ons but I was never to interested in using foxfire since I have been using I.E. for forever in a day and I'm familiar with it. So I have never wanted to change or try foxfire. I have always been the type if it's not broke why fix it. Now today my Significant Other asked me to com over to the computer and check something out. When I get there he is showing me themes for foxfire. I was in shock. I decided I liked the personal touch that it adds and I'm now trying out foxfire. here is a link for you to check out the add ons https://addons.mozilla.org/en-US/firefox/browse/type:2/cat:all?sort=name
8 responses

• United States
31 Jul 08
Bella As a computer tech I swear by Firefox, it is safer and more secure than IE, it is just not as venerable to attack as IE is. I have never checked out the themes, I guess I will have to get a kitty or something as well LMAO

• United States
31 Jul 08
on my desk top I have put on a Halloween theme. Because I have it updated and some of the themes that I have on my laptop didn't get the upgrade to 3.0 yet.


• United States
31 Jul 08
I like the themes so far and I'm hoping that they end up with more.. Can you make your own them ?

• Philippines
31 Jul 08
You could even set the theme to IE if you really miss it. This is one feature I admire with firefox, we could do what ever we want with it. It is fast but we could make it even faster, there are so many addons to help us do it. It is stable and secure but we would even make it so. This is the first browser to offer this customization, firefox will adjust to our needs and not the other way around.

• United States
31 Jul 08
I can't even begin to imagine how to put a theme to I.E. ???? there is just so much I don't know about Mozilla.


• United States
31 Jul 08
6 yrs. It's ok I would have never known if my SO wouldn't have pointed it out for me. LOL!!!!

• Regina, Saskatchewan
31 Jul 08
When I first got my computer I used Firefox all the time. But then I got a gmail account and now I can't get rid of EI and Firefox gives my computer hiccups. Go figure!*pout* But I will check out the link and see if they have improved enough to leave my poor computer off the hiccup train. Thanks sweets for the heads up.

• United States
31 Jul 08
Is your mozilla completely in order? and did you get any add on themes.

• United States
31 Jul 08
Pretty cool, I didn't even know that you could add on.

• United States
31 Jul 08
I gave the link in the above discussion. check it out and see what ya like.

• United States
31 Jul 08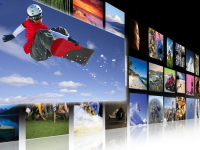 I sincerely hope that my response doesn't go through twice. I answered this once and then my browser became hopelessly stuck. Anyway, Firefox has some great add-ons. Not only do they have themes, they offer really cool programs such as Pic Lens. Pic Lens is a 3-D viewer for finding images on the internet. I think its one of the best add-ons I've seen on any browser. I highly recommend you download it. I think you'll be pleasantly surprised.

• United States
31 Jul 08
I'll have to try it when I get a chance to fiddle with foxfire, which I plan on doing once and only once my other half is up.

• United States
1 Aug 08
I don't think that i could live without firefox. I just despise i.e.!!!

• United States
1 Aug 08
I can't say that I despise I.E. But I do think that if they had a better personalization/theme I don't think I'd want to leave so much because I'm use to it but with the themes foxfire has pulled me out of my I ain't going to use it and it's not bad.