how many of you think JOEY aka "MATT BLANC" is the funniest guy from friends??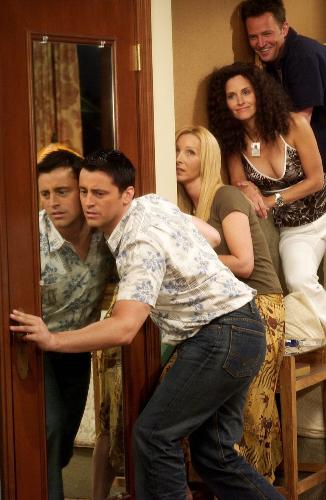 India
July 31, 2008 11:06am CST
hey guys! as u all may be knowing that the comedy series friends has been a phenomena worldwide and it still continues to be! had u to rate the stars of friends who do you think would be the funniest guy..............well I definitely vote for JOEY(MATT BLANC)..........WHAT ABOUT YOU??
4 responses


• Philippines
7 Aug 08
Before I answer your question, I just have to correct, it's Matt LeBlanc, not Matt Blanc. And to answer your question, I do think he's the funniest of the six. Although I think Chandler is not far behind. I love the scenes with Joey firting, saying "
How you doing?
" hahaha. And also scenes with food. He's just hilarious.


• Malaysia
6 Aug 08
yes!!! Joey is the funniest character of friends!!! I can't get enough of him!!! He makes me laugh all the time!

• China
1 Aug 08
Joey is a nice one.but still my vote would go for Chandler,i think he is the funniest guy.Smart, caring,humorous...amazing character,don't u think.