Do watched the movie The Dark Knight ??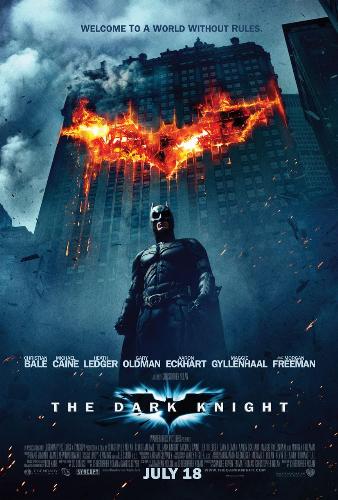 India
August 1, 2008 3:05am CST
Its a movie full of actions.The stunts are very beautiful and 100% full of technical aspect.The use of computer skill is relatively high.The sound effect is reached the high rating.This is another asset of Warner Bros Pictures.This movie get the rating of 9.9.I think this is the best action movie in 2008.What do u think?
2 responses

• Romania
1 Aug 08
i've seen it,is one of the best movies for this year,i like how Heath Ledger play in this movie.deserve the post-mortem oscar.i don't recommend to watch this movies with kids if you have kids under 12 years,can create nightmares.but most of the kids enjoy this movie

• India
1 Aug 08
yah I agree with you.Where did you watched this movie?In home or theater hall? The action is hard core raw and this technics is the power of this movie.

• Romania
2 Aug 08
i watched at home ,every movie i see at home

• India
26 Aug 08
I have seen The Dark Knight. One of the best Movies i have seen. It deserved to be the box Office hit. Lotta action in the movie and the sound effects were cool too at the Theater. According to me Joker acted the best i feel. I am waiting for the DVDRip to come out on the net so that i can download the Movie and watch it again. I just loved the Movie. So far its the best movie of 2008 and i feel it would remain the best for this year.