Mobile is getting Restarted...!

India
August 1, 2008 9:30am CST
I have some problem with my mobile,its is getting restated continuously when i put the Memory card in my mobile, if remove the Memory card from my mobile it is working normally. is this problem with my mobile.. or any virus or something in my memory card..? Any one came through with same problem...?
5 responses

• Bangladesh
2 Aug 08
You should formet your Phone memory. Sometimes too many Data causes presure to the RAM. This formet will also remove the virus if there had any. Try this out and tell us what happened.

• India
2 Aug 08
Sure i will inform to you... thanks for your response dude..

• Bangladesh
1 Aug 08
I think your set is nokia brand. Don't worry my friend, Its normal. I have face the same problem. I'm using nokia 3110 clasic. When i enter memory card then restart my set. Now i remove my memory card(512mb) and set a new 128mb memory card. I get rid of this problem. But not properly, still sometimes my set restart. From get rid of this problem you can install update phone software from nokia care and use a good memory card. This problem arise those handset which software made in India. I observe that hand set from dubai or uk does not have this problem. Only china and indian nokia set make this problem. At least do not worry about this problem, goto nokia care and install again set opareting system. thank you.

• India
1 Aug 08
Oh thank you very much Gladiator.. Same 3110 c here with 1 GB memory card. But the problem coming frequently... Thanks for your advice. i will approach Nokia care..

• India
16 Feb 11
hello mr prakash this is lakshmi even i have the same problem so what is the solution for this kindly please help me .. thank u .

• India
8 Aug 08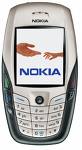 Eeven i faced similar problem prakash.. im having 6600 Nokia mobile, i dont know there is a limit to install softwares i did install any softwares i connected with internet etc etc so some how virus has attacked my mobile, frequently it gets hanged and switched off, one day the display was gone they took the memory card ( Nokia dealer) and analaysed and found that my memory card was affected by a huge virus and the system itself got hanged...hmm i guess your facing the similar problem... so go check it with the dealer yes nokia dealer, and format the memory card or if ur memory card is overloaded, rectify the problem and use it....

• Indonesia
4 Aug 08
i ever have the same experience as like you and depend on that time, the problem happened in my memory card. there was virus in there. so the only thing that i did on that time, just scanning my memory card with up dated anti virus. if its not working then i reformat my memory card after scanning it. if the mobile working good without the memory card, it means the problem happened in the memory card and normally caused of virus