What browser do you use?

United States
11 responses

• Finland
1 Aug 08
I use Maxthon because it's fast, easy to use, looks nice and it's very customizable. It's not very popular but I think it's the best browser I've tried this far. And it's completely free!

• United States
1 Aug 08
I use Firefox, too. I used to use internet explorer, but it doesn't work anymore.

• Philippines
1 Aug 08
My main browser is Firefox, I have customized it so much that I feel awkward using a bare firefox. I have the portable version so that I could copy it to my USB and have my browser, my settings and my addons any where I want to use it for. I have also other browsers IE, Opera, Safari and I try from time to time evaluate new ones to know which one offers the most browsing experience. It is very handy too to have alternative browsers encase one of them has problems or one site favors a particular one.

• India
17 Aug 08
i use opera the most & at times i use firefox...but i find opera to be best...i acces mylot frm my opera...its 9.5 version

• Philippines
11 Aug 08
Right now I have IE and firefox but the one that I use the most is firefox. I love firefox simply because firefox is more secured, much faster than IE and has lots of useful plugins, extensions and themes that you can use. one thing I really love about firefox is the ability to tweak it's settings. most of the users today prefer using firefox than any other browser. I don't think i'll be going back into using ie again or use any other browser other than firefox.

• China
8 Aug 08
I use Firefox for my default explore because it's safe and fast,on the other hand,it has many add-ons to extend your explore experience.

•
8 Aug 08
I'm a Firefox fan from v1.0. The main reason I use it? Well I use anything I can that isn't Microsoft. I still use Windows as an OS. But as far as programs go, my idea is that as Microsoft has 85% of the market share most viruses are aimed at Microsoft. I you keep away from Microsoft you have much less chance of picking up a virus.

• United States
6 Aug 08
i use mozilla firefox because my uncle put it in my laptop and also because when i try to use internet explorer it closes automatically.

• United States
2 Aug 08
Though Opera is actually a lot faster than Firefox (Firefox 3 has certainly been a lot faster than Firefox 2, but Opera still has them beat), I still use Firefox for my everyday browsing. This is mainly because I can't live without certain addons like NoScript and Adblock. I know there are alternatives for Adblock available in Opera, but it's not nearly as versatile as the one in Firefox. (I haven't, for instance, been able to block .js files with ease using Opera's "content blocker") Then there's also Greasemonkey scripts, which I make use of quite often. In general, it's the little things that make it difficult for me to switch away from Firefox.

• Malaysia
2 Aug 08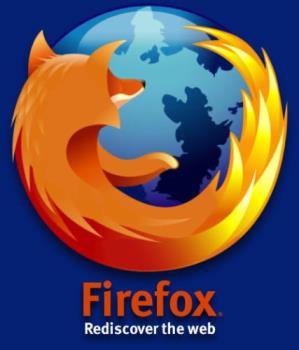 i'm using firefox and am pretty satisfied with it. i started using firefox few years ago because of the tab browsing, didn't like to have so much IE windows opened.