POWER OUTAGE!!! any backup for your aquarium fishes?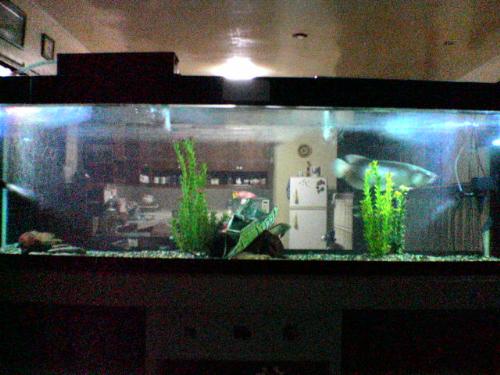 Philippines
August 1, 2008 8:54pm CST
yesterday we had a 4 hour power outage because i think one of the power transformer hanging on one of the pole near us exploded. i could actually hear it exploding. well the first thing that i worry about is no... not the food in the refrigirator or missing my favorite tv show. well maybe a little because i will not be able to do mylotting. lol. the first thing that i'm concern of is my aquarium. yup without the oxygen filter running. i think they can only live within 24 hours without the pumps. but i do have 2 battery operated pumps that could last for 8 hours. that's why i often do have reserve batteries. what's your back-up for your aquarium fish during power outage? have a good day:)-NEIL™
1 response

• United States
2 Aug 08
As long as the fish are moving the water around and you normally oxygenate your tanks, the fish tank last longer than 24 hours without air. With no lights on, odds are the fish will sleep. We normally don't worry about our fish tanks unless the power is out for a day. We have 2 battery operated small pumps that are only suppose to last 8 hours, but we have had ours last a lot longer w/o changing batteries.

• Philippines
2 Aug 08
your're right. well maybe i'm just overreacting when there is power outage. especially when the outage occurs on the time when you are sleeping. just can't sleep because i'm thinking of my fish.lol. well it's like to know that you are also using those battery operated pumps. happy fish keeping:) have a good day.-NEIL™