Do someone have swim skill that I want to learn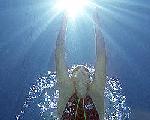 China
August 1, 2008 9:44pm CST
Last afternoon,my colleagues and I went to swimming. It's my twice time to swim. The first time is in the sea;this time is in the swim pool. It's too embarrassed for me that I can't swimming. They all teached me patiently,but nothing work. A few of water pour into my ears,that make me uncomfortable. This morning,my muscles are ache all the body. I can see swimming will cost a lot of energies. Now,i have dream, i could learn swim asap. I like this feeling in water. Do someone have swim skill?
3 responses

• Philippines
2 Aug 08
Well I can't really teach you if you are so far away, but I can give you tips. Start slow and at a shallow place. Just get comfortable with the water first, remove any fears and learn your breathing skills. once you know the proper breathing skills then you can adapt yourself to the water. Its going to be a while and there is no real shortcuts, just practice until you get used to it.

• Philippines
2 Aug 08
No biggie I'm happy that I could help you even for just a bit. :)

• United States
2 Aug 08
First, congratulations on your desire to learn to swim. Swimming is great fun and a wonderful type of exercise. Swimming is not something you can teach over the Internet (lol)but depending on where you live, any local YMCA, Red Cross, etc. can put you in touch with a local place that teaches swimming. I used to teach swimming through the Red Cross and I think the biggest challenge I seen with adult swimmers is their fear of the water. Once they were comfortable being in the water, it was much easier to teach them how to swim. If you are really uncomfortable with the water getting in your ears, you can purchase ear plugs fairly cheap. I hope this helps a little and don't worry, you'll be swimming like a fish with a little practice:0)

• China
2 Aug 08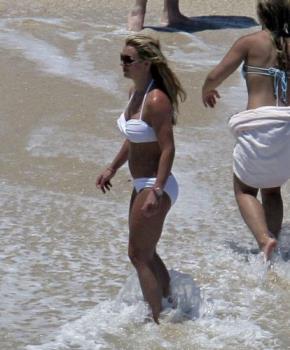 hello friend, i am glad to meet you here on mylot.I learned swimming skill from my two sisters who taught me in my childhood.and It is unforgotten to me. I think the best way to learn the skill is putting yourself in the deep water and feeling the body balance in the water by yourself.Even though you will be down into the water,but it is no worries. only a little frustration to learn the swimming skill.I learned it by this way..haha...but made myself miserable to drink some water ..maybe it is a little funny,But i think it is the fastest way to learn..maybe you can have a try..hehe. good luck to you.




• China
3 Aug 08
keep practising your skills, you will get in finally. lol good luck