I can't believe there really are girls like this.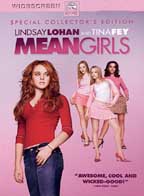 United States
August 2, 2008 9:58pm CST
Ive never came across girls like this in the movies, yet there are girls like that in every movie. But in school and real life, I never seen or ran into snobby,rich,spoiled,too good for the average type girls or even boys. Have you seen girls like this? and I'm not talking bout mean girls that beat up everyone I'm just talking bout the types that are played in this movie.
6 responses

• Hungary
6 Feb 09
I know I was always wandering if girls like that were just fairy tales, because I personally never met one! well I guess I should say thankfully!

• United States
23 Oct 08
I've never met anyone quite this bad, but there are a few people who are pretty close.

• United States
3 Aug 08
Unfortunately yes there are girls like this. Though it has been quite a while since I was in school, I can remember a small group of girls that were almost like the girls in the movie...just plain mean and rude and never being concerned with people's feelings.

• China
14 Aug 08
There really are mean girls in school.they try their best to be the most attractive girls,even they will step on others' shoulders to be the top.But think in another way,all girls wanna be beautiful,charming,fancinating.The mistakes that those girls have made are they cared too much about others' pravite life and they hurt others' feelings.It will take a long time for people to forget those hurts in their lives.

•
15 Aug 08
It is just a movie! In school and real life,I never seen girls or boys like this. Do not worry!It is a comedy!