Do you stay in touch with your folks locked up?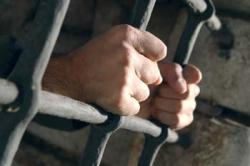 United States
August 4, 2008 4:05pm CST
How often do you write? Do you accept their calls? Do you put money on their books? How many times do you go visit if you can? I got some peoples locked up but the only one I talk to, send money to, send photos to is my brother. Since as far back as I can remember he was always there for me and my family even before and while he ran the streets. So me and my family make sure we help him through this time he's serving..again.. "FRIENDS IS HERE FOR NOW, BUT FAMILY IS HERE FOREVER!" Support your loved one(s) in the system. a letter helps.. a couple dollars helps.. a voice helps..
No responses