How Do You Minimize A Dog's Hair Fall/Shedding?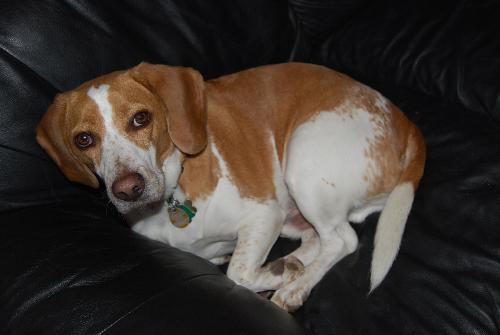 Canada
August 4, 2008 6:32pm CST
My cousins dog shedding is alarming me. Everyday, there are a lot of hair in the sofa, the floor and the carpets. It is very hard to clean the house everyday. I am not sure what they shampoo they using on the dog. But is it just the shampoo? Could it be the food that is given to the pooch? Can anyone help? Thanks

SFC

5 responses

•
5 Aug 08
Hi Muelitz, Poor dog, it could be the dog shampoo do they use a conditioner maybe it needs it or maybe they should change the shampoo. Tamara

• United States
5 Aug 08
The dog could have the mange, I would check with the vet if this persists. However the dog could be merely shedding his winter coat. Dogs grow hair and shed based on cold and hot climates so let's hope this is the case.

• Philippines
5 Aug 08
Hi
Muelitz
, This depend on the climate. There are season that dog's are shedding and this is normal. In regards with shampoo, don't worry dog shampoo is safe. Just a tip for your cousin, bathe his dog at least 1 a week. The coat of a dog contain oil like human hair too and If you use shampoo everyday and bath them regularly it will shed and dry. Vitamins is also good for the dog's hair so better give them so their hair will be more healthy.


• United States
5 Aug 08
I am not sure if you can minimize the shedding itself, but I think you can minimize the effects of their shedding. We have a brush and we take our dogs outside and we brush them with it until we're not getting much loose hair on the brush, and then we let them back inside, and that is less hair that they will be getting inside that day. The dogs also like getting brushed, so it's a win-win.

•
5 Aug 08
Hi Muelitz dogs molt twice a year one when they are getting their winter coat and the other is when they get thir summer coat..both can be a pain as as the new fur is coming they lose clumps of fur...I have two dogs and have the same problem especialy when they shed their winter coats...there is no way that I know of that you can minimize this at all but if your friends ae worried then they should take the dog to the vet's=your friend littleowl