BUG in mylot!!

India
August 5, 2008 3:23am CST
I have noticed a BUG in mylot... I am currently at 430 posts... and i actually cant posts images to every response i make... I think ill be able do it after i reach 500 pots... And i can add only three smileys to my post... But when i try to add more than three smileys and hit "post response" i get a message saying you cant add more than three smileys...

But here is the bug..

. I also get a add image link along with that... And i cant add images to my responses also... Have you ever noticed this BUG in mylot... Is this the only BUG or have you come accross any other??

5 responses

• United States
5 Aug 08
Actually, you can't add photos to your discussions until you reach 500 posts. That's the way Mylot has it set up. And the smileys are the same way. None of us can add more than three to a post. I have noticed sometimes that when I will post a discussion or response, it won't show up at all, as if I never attempted to post it. But I contacted admin and it was straightened out right away.

• India
5 Aug 08
there can be bugs. but we are also restricted to 3 smiley per post. i think its not a bug but a limitation mylot has added here.and regarding taht puicture with response, i think you can only add when you cross 500 post. still you can contact the admin

• India
5 Aug 08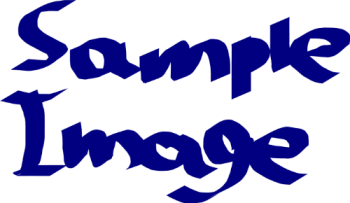 Hey! I'm not saying restriction to 3 smileys is a bug... I know that its a limitation.. And i also know that we can add images only after reaching 500 posts... As you can see i have not reached 500 posts.. But still can add images on my responses.. like this one


... That is a bug!...


• United States
5 Aug 08
that wouldn't be a bug - it would be to keep people from filling their discussions and responses with a lot of useless fluff and garbage - i've never seen it, i don't think i've ever used more than 2 - i can get a lot more said with words, "quotes"
[/b]and [b]
[/i]word [i]
[/u]formatting[u]
. it is also easier to read something

if it isn't

all dolled up with cutesy images. don't you think so?


• Philippines
6 Aug 08
I don't think it's a bug in myLot but a restriction that the system imposes. As soon as you reach 500 posts I'm sure you'll be able to use the other functions to your content. As for the add image link, I think all users can see it but it'll only work once you reach a certain number of posts. Even with the new sleek look, there are still many problems here on myLot. Be patient, my friend. :)

• India
5 Aug 08
I have crossed 200 posts yesterday only so, I can't tell you about the three smileys bug. The only bug I found was at the time i reached 98 posts and the nest day I found my posts are at 94. I was very sure that I didn't make wrong posts, which should be deleted, even though it was. I don't know why it happened?

. I read a discussion of a person that he got his eranings deducted from $9.95 to $9.55, it happended to him when he was just reaching his payout!!

• India
5 Aug 08
Hey! Abhishek Earnings getting deducted is not a bug.. but mylot does it to correct our earnings... it sometimes gets increased also....

And there is no bug in smileys.. the bug is in posting images in the response... I mean when you try to add more than three smileys... we get a link to post image... otherwise we dont get it....