Creative Juices

United States
August 6, 2008 12:28pm CST
I make polymer clay dolls. I recently quit my job so I could do "work at home" jobs during the evening and make my dolls during the day. However, my creative juices don't start to flow until wee hours of the night (like when I should be sleeping). What time do your creative juices start to flow?
6 responses

• United States
7 Aug 08
Usually before bed, and sometimes early in the morning. I keep a note pad next to my bed so I can jot down notes.

• United States
7 Aug 08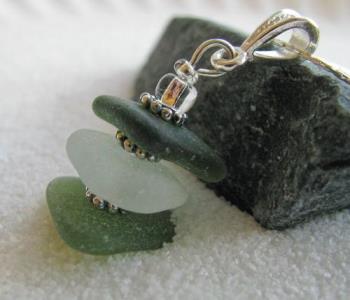 I'm a later in the evening person also. Sometimes, I'm creating until 1:30-2:00am in the morning, even though I have to get up at 5:30am to get ready for work. Once I get started, I don't like to stop, at least not until I find it hard to keep my eyes open.

• France
6 Aug 08
I'm an early morning person, but annoyingly I have to be at work quite early so I often have to wait til later to work on my own projects. If you are working from home at least you can work when the moment suits yor own bodyclock, but its going to be important to make sure you don't get behind on your work if your inspriation gets a bit stalled anywhere. Hope it all goes well for you though

• United States
6 Aug 08
Like you sometimes right before I go to sleep then again sometimes when I just wake up.....One morning I did have an idea so I quickly got up and made a pattern....and now at night I keep a pen and paper handy so I can jot down my ideas! Otherwise somehow they get lost!

• United States
6 Aug 08
My creativity starts flowing at around 3 o'clock in the morning when I wake up and can't sleep. Since I'm a relatively careless, noisy person, I usually stew in bed until the alarm goes off. Then I'm too tired to work!

My normal schedule is going to bed at around 4AM, so I hope to get back on that soon.