Early or late sleep at night?

Philippines
5 responses



• United States
7 Aug 08
lately, i used to sleep as late as 11:00pm to 12 midnight because of this mylot thing which happened to be my craze. LOL. but i make sure that even though i stay up late in the evening, in the morning i have to get up as early as 6:00am to accommodate the household or if not to accomplish the routines at work since end of shift report is 9:00am.


• United States
7 Aug 08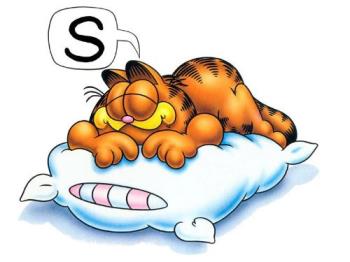 I go to bed somewhat early i guess?

it is early compared to when i used to go to bed... I get up around 8:30-9:00 AM every morning so i like to go to bed around 12:00 - 1:00 AM but i used to stay up till 4:00-5:00 AM and then sleep till the afternoon... but I had to change that and i'm glad i did.. I like getting up early kind of because it gives me time to get what i need done.

If i go out which is not often.. but if i do I will stay up really late usually 4:00 - 5:00 AM lol but i will still try and get up early at least before 12:00pm


• United States
7 Aug 08
Not sure if the question makes much sense, but umm i like to sleep 7-8 hours prior to when i need to wake up.