Do you hate it when people go through your stuff?

United States
August 6, 2008 9:59pm CST
I get so annoyed when people go through my messages or pictures. I will be playing basketball or something and ill see people looking through my phone since its on the side and they will go through everything and possibly rearrange my stuff. Gets on my nerves. Do you guys hate it?
7 responses

• India
8 Aug 08
I really get angry when people try to meddle with my personal belongings especially my cell phone. Some people dont stop with just meddling but tell everyone about our secret girlfrined whose number we would have stored thats relly annoying me more than anything else!!

• India
8 Aug 08
The same thing is with me I go play basketball and i HAVE to turn it off so that ATLEAST people rite there get it tat i dont want them to go thru my stuff, but in vain. They would turn it on as its on side (mine too) and i see them checking my stuff Its completely annoying but yeah wat can you do in that put your cellfone in your pocket and play ? (tats not comfortable) or just leave the cell back in ma car and get missed calls from everyone!


• United States
7 Aug 08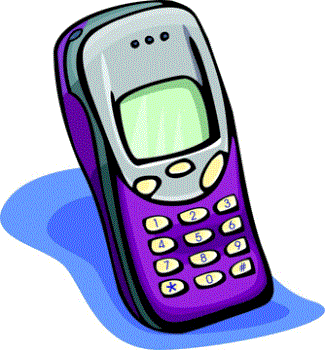 I hate that very much! I don't let people come in my bedroom for that very reason. I can't stand people going through my stuff and moving it around. Every once in a while someone else might use my computer and it really annoys me if they try and look at my files or pictures. I mean, they could at least ask if they wanted to see them! ya know? I will use my cousins cell phone sometimes but I ASK him and i ASK him if i can look at his pictures. I don't just go pick it up and start going through his stuff. and I don't have a cell phone but if i did.. I would not be happy with people going through the stuff i had on it, in less they asked me first.

• Philippines
7 Aug 08
I hate people using my things with out permission even touching my cell phone or even reading my letters. Even just going inside my room with out knocking. Cause even myself I don't mind other peoples things or business. I make my own life!Have a nice day!


• United States
7 Aug 08
hi lostboiii....sure do hate it when people go thru my stuff. my older sister would go thru my notes from school and read them. i couldn't believe her nerve. i didn't like it at all.

• Canada
7 Aug 08
If you don't want people going through your phone you should not leave it out in the open. If you are out playing basketball throw it in your bag and then they won't touch it. I don't have anyone go through my things. Unless I tell them that it is ok. It is common sense if you go through someones stuff be sure that I will do the same to you. Apparently the people you hang around with have not learned that lesson yet. Maybe their parents should of brought them up better. I think you should tell them not to do it and if the continue I suggest you get some new friends. They don't sound like good ones.