Last breath of my ruby in my hands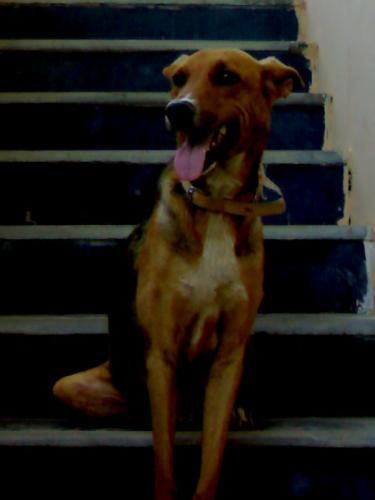 India
August 8, 2008 1:04pm CST
Friends this is my lovely friends story the way she died this is real. On 7-8-2008 my dog named ruby in the morning around 6.30am was with fits and it was with 106 temp so it got fits and before my eyes it fall down and it urinated and cried in front of me then i took in in my hands and i pumped its heart and then in the last breath it was breathing again and their was nothing in her stomach so i got a water and glucose was mixed in that and when i gave it to ruby it drank so i thought it is well now and i took it to hospital but their i told to doctor that it did not eat any think so please dont give it big dose but they did that after that i bring it to home and after some time it started again that is fits and after half an hour it dead in my hands releasing foam from the nose and after that the last breath in my hands.
3 responses


• India
25 Aug 08
But if you see that thing like what i saw you will cry and any one will cry.

•
15 Aug 08
I'm so sorry for you. Well that's life. Atleats the dog has a wonderful life living with you as its owner. she will always be thankful for everything you gave her.

• India
17 Aug 08
thank you for you reply my friend thank you very much for telling that is will be happy with me.

• Australia
8 Aug 08
Oh it is so sad when you lose a pet, especially when that pet is actually a friend which i think Ruby must have been for you, well I believe animals go where we go so Ruby is now in a nice place and she is free without pain...

• India
9 Aug 08
thanks friend i think you also have a pet because only a pet owner who is really a friend to his pet can speak like this thank you once again