How do you drink your water?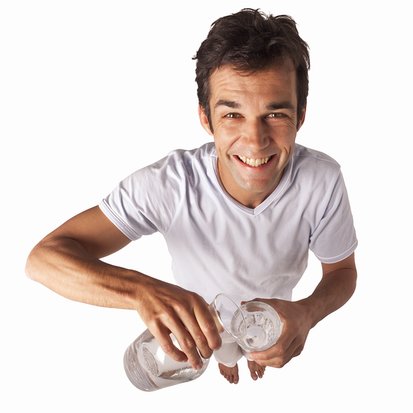 India
August 9, 2008 10:45am CST
Do you drink water out of a bottle or do you pour it into a glass or drink straight out of a tap? Do you use a glass tumbler or a metal one? I usually drink straight out of the bottle when I'm at home.
2 responses

• United States
9 Aug 08



I live in America and the tap water here is great. I do not see the reason to pay up to 1000 times more for it to be in a bottle. Not to mention we have a reverse osmosis system in our house. Thanks for reading and good luck.

• India
9 Aug 08
Hello,Pit! We fill the tape water in a filter and collect water from the filter in bottles and preserve in the fridge for use at the time of needs.I use glass tumbler to drink water as I can't drink direct from the bottle.thanx.