Have you ever entered a photography contest?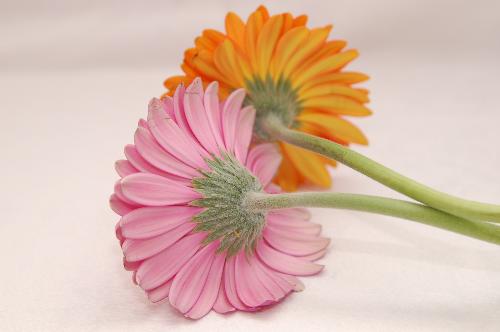 United States
August 9, 2008 7:28pm CST
Have you ever entered a photography contest? What kind of picture was it? Did you win anything? What kind of pictures do you think wins or gets the best remarks? I have entered some but mine never win. I feel that I have some good pictures and I just don't know what people look for in these contests.
4 responses

• United States
10 Aug 08
No, I never bothered with any contests, though I think I do have some worthy pictures, but I will just keep photography as a hobby, I don't see myself pursuing anything in that area. It just depends on what kind of contest you enter, a lot of them want something really unique that tells a story, something that no one else has gotten a shot of, something that sparks inspiration and feelings. Look through a National Geographic photo site, those kinds of pictures tend to win, since they show emotion, a story, and usually a culture.

• United States
10 Aug 08
I should have included this in my original response, it hit me as I was submitting, perhaps you would like to share photos, and we can critique each other? I think it could be fun and good for both of us.

•
11 Aug 08
I have entered one photo contest so far and was told that I was a semi finalist, but I think that it was a bit of a swizz designed to just make me buy a book that they had on offer. It was still nice to think that I might have made it through though! I do not know what they look for but I would just keep taking photos and entering them if I were you, you never know!!

• United States
11 Aug 08
I entered several of my photos in contests back in high school, won 1st and 3rd places in two catagories. I have recently started to enter some in contests since I got my new nikon d40 this past Christmas. So far I have received two honorable mentions. You never know who the judges will be or what they are looking for. What might not win in one contest might win in another, depending on each judges likes and dislikes and what they are looking for.

• United States
10 Aug 08
I've entered many photo contests. I've also been a judge for photo contests as well! One thing that judges look for are photos that stand out. Common subjects such as flowers, sunsets and pets often get overlooked because SO many people enter those types of photos! Photos that have the best chance are of unique subjects shot in a unique way. Also, it really depends on the judges. Before I enter a photo contest, I always try and look up who the judge is. Then I see if they have a website with examples of their work. Looking at their style of photography can really help determine what sort of images they like. Also, if it's an annual contest, I look at the winners that were selected in previous years. Doing that kind of research can give you an advantage!