how do you normally ask for a payrise?

China
August 11, 2008 11:24am CST
have you ever asked for a payrise? and how often do you do so? before asking for payrise, are you double ready to get what you want or get sacked soon?
1 response

• Canada
11 Aug 08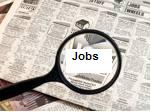 I have not asked for a pay raise. It is in the company collective bargaining agreement that we are given a yearly increase so I did not find any need. But if you are an exemplary employee that has managed large projects that has given the company huge profits. You can present this achievements to your manager and ask for a raise. You normally don't ask for a raise if you are just an average employee meaning you just do a regular work. One way of trying to get a raise is resign. Let them know you got a better offer from another company. If you are good then they will give a counter offer. I however do not recommend this as it may backfire and you will end up without a job.


• China
12 Aug 08
hello, thank you for advice. since in my city, most companies, small ones , esp private ones, they not only don't provide annual payrise, but no insurance though it is against the law. so i have to apply for that. and once, i did so, my boss's first impression was i was lying to him that another company offered me better pay, he even suggested me go there. and i did, and he knew what i said to him was 100% true. :)