how many times do you see yourself in the mirror?

India
7 responses

• Philippines
12 Aug 08
Well, when i wake up in the morning i see the mirror about twice (before washing my face and another when i comb my hair). And when i'm at work i see the mirror everytime i go to the restroom which is about 4-5 times and one after lunchtime when i brush my teeth and another when i take a bath before sleeping. hehe. Thats about 10-15 times i guess. hehe

• Sweden
12 Aug 08
I always watch my self in the mirror maybe 10 times a day

,and also in our hall way theres a mirror so every time i past the hall way cant help not to watch my self in the mirror

.And also we have mirror in the comfort room,every where is mirror hehe..



• United States
12 Aug 08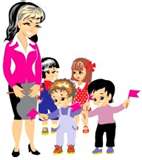 Ummm I have never really counted how many times I look at myself a day.

But I do know its a min of 2 times a day. I have 2 kids so I am very stressful and busy all day long catering to them.

So I really don't think much about myself unless I happen to pass a mirror then of course i would like to break it!



• United States
12 Aug 08
I have no idea how many times I really look in the mirror. I would say about 5 times a day the least. I have to look at myself before I leave the house or something like that and sometimes I can't decide what to wear. Therefore, I'm changing my clothes often.