Do Your cats ever...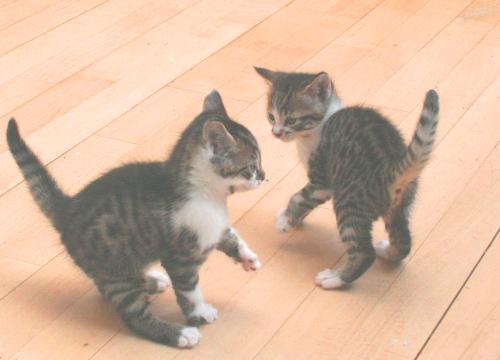 August 12, 2008 11:17am CST
...Climb up your legs while you are making them their breakfast? We have 2 little 1/2 bengal kittens and they love climbing my bare legs in the morning to get their meat quicker... ..little pains... but they are so cute (see attached images) Thanks for reading Rob:)
2 responses

• United States
13 Aug 08
It never happened to me personally but it happened to my mother once. She was at the kitchen counter getting the kitten her food and the kitten climbed up her leg up to her shoulder drawing some blood along the way. Yes, kittens are little devils but it's what makes them so cute.