5 lbs heavier and 5 lbs lighter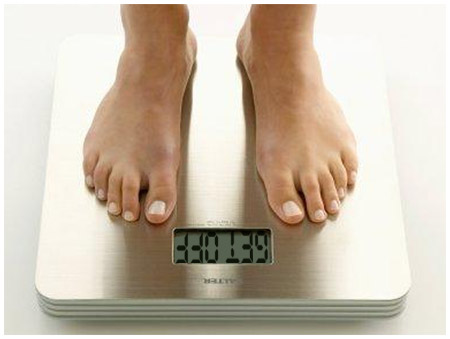 United States
August 12, 2008 10:25pm CST
My weight goes up and down every week in between about 5 lbs. How is your weight? does it go up and down? I weighed myself tonight and I weigh 165lbs. Last week I was 160lbs and before that i was 164lbs.. lol My moms weight does the same thing but hers is in between 15lbs What about you?
4 responses

• United States
13 Aug 08
Yes my weight fluctautes between ten pounds, but when i as my physician, he told me that since I'm a woman that that could be water storage. Men store water also, but not as much as women. Also factor in what you ate, because certain foods are more dense then others.

• United States
15 Aug 08
I am just like you....5 pounds up and then it takes me a while to get that 5 pounds down. Then once I get back down, I start going up again. It is very frustrating. It is amazing how much better I feel when I am 5 pounds down, rather than the 5 pounds up:)

• United States
16 Aug 08
Oh, you are so lucky. I can definitely tell the difference. When I am 5 lbs heavier, my stomach isn't flat at all. It seems that all of that weight is right on my belly. It is so gross!

• United States
15 Aug 08
I vary about 2-3 pounds, I'm very strict with myself about my weight since I used to weigh a lot more than I do now. I don't want to have to lose it all over again! As it is, I need to drop about 25 pounds.

• India
15 Aug 08
not much actually, it stays around the same but i am still not able to lose my weight that i gained after my daughter's birth, which i am despertly wanting to shed, but i have not yet...anyway, quite thankful that i am not gaining more and more weight, but staying the same