My Firefox is in my pocket!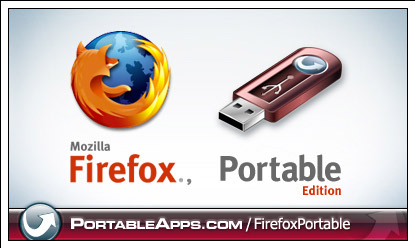 Philippines
August 13, 2008 2:05am CST
Yes, you've read it right, my firefox 3 is installed in my USB, so all my settings, addons, bookmarks, passwords are with me. I could browse the internet my way anywhere anytime. Doing it this way I wont leave any traces of my activities on somebodies computer or public units. If my computer encounters a problem, I wont have to worry about missing my settings, I'll just plug my USB, drag the folder to where I want it to be, make a shortcut and walah my firefox! no installation, no addon dowload, just it. If your interested on this version of firefox then visit this site: http://portableapps.com/apps/internet/firefox_portable
9 responses

• United States
12 Aug 09
do i put in my usb device and install it there?

• Philippines
12 Aug 09
Yes, create a folder in your USB say FirefoxPortble and install it there. Customize it to what ever you want - theme, addon, bookmarks, etc. - your personalized firefox is available to you when ever where ever you want it. Let me just point out something, since it is located in a removable media, the start up is a bit slow compared to when it is located in your HD. You can copy the entire folder to anywhere in the harddisk and run it from there with out installation and if your done simply delete it.

• United States
13 Aug 09
thanks, i put it on a micro sd card and it was real slow, then it crashed and i lost all the work from it. it seems to be doing better on my regullar 2 GB SD card though. thanks for the app.

• Philippines
14 Aug 08
Hiya! I was curious as to what you were referring to by your title. I thought maybe a keychain or some sort that has the Firefox logo on it that you can carry it in your pocket. Of course after reading, realized I was waaayyy off the mark.LOL! I havent really heard of this before and I didnt know that you could do that. Well, I do use my USB for file storage and transfer and I do have my own computer to connect to the internet but for those times that I had to use others' I just clear everything after use. That would be really handy though. I mean having your own Firefox in every computer just the way you like it



• Guangzhou, China
12 Aug 09
This is a good idea. I like to use Firefox, too. If you install a plug-in called Delicious, then you can have your bookmark anywhere. This is quite a useful plug-in. I don't have to worry that my bookmarks will be lost. I love China




• Philippines
15 Aug 08
WOW this is great! That would probably make life easy especially or students like me! That's a nice discovery. Thanks for sharing. Will check it right after this. :)

• Iraq
13 Aug 08
Hi my dear friend, I must be thankful for you to put this topic, I have use mobile Firefox for more than 2 weeks, it is so good and very useful and save a lot of time, because I have my USB flash disk with 4Gb and it is so small that I could put it in my wallet, so I have all my works in there. Thank you for this discussion, and have a great day.



• India
13 Aug 08
Yeah... FireFox portable is great handy tool for everyone who uses FireFox. All the stuffs like Browsing history, passwords, etc etc are completely stored on the USB drive. And one of the most important thing is that , it gives us much security and we need not worry about session cookies.. But the only problem is , it takes time to start as USBs are not much fast..

• Philippines
13 Aug 08
Thank you Josephcs for pointing this out, this is one of the problem specially if one has so many addons, the startup process takes time. If one has to use it for a longer time then it would be much better to copy it to the hard disk then delete it after wards. Another one is it prone to virus if the host is infected.

• Philippines
13 Aug 08
Great tips ever my friend. I will check this out and implement to have it in my USB.

• Philippines
13 Aug 08
oh i've heard of this already.. thanks for reminding ;)