Free One year subscription to the Web Magazine Printed edition. My lot Members!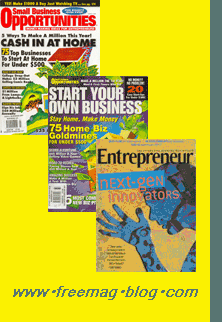 Ecuador
August 13, 2008 2:10am CST
Hello everyone,I just wanted to start sharing this great source of internet related information. If you see this blog here: http://freemag.blog.com You will find how to get a free subscription to the Printed version of the website magazine. Let me know if you got it. Regards Maurice PS: it only accepts US applications.
No responses