where would you like to continue?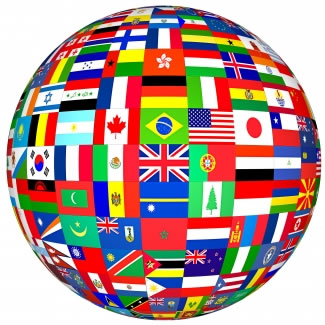 Turkey
August 14, 2008 9:31am CST
i was wondering today that i am going to graduate from university next year and thinking about my career options right now i m living in turkey and i am proud to be turkish and i wanna do more for my country but however career options are not too good in here i might get better job with better salary if i go abroad but the thing is money or your country? some people may easily say that of course money, but i am not thinking like that and i am confused, so i am asking to you, would you choose money or your country,you prefer going abroad working with better salary,however far from with your friends,family and your country or you prefer to live in your own country with average salary but with your friends and your family on your own country working for your country? i really would like to know because i am really confused



2 responses

• United States
14 Aug 08
If you have national pride, then stay. If you do not, and want to get ahead in your life and you really think leaving is the way to do it, leave. I myself was not raised in the country I was born and have lived in many countries. Therefore I do not have national pride. The idea of living abroad is no problem to me. Just be aware that right now, economies in many countries are bad. However, I do remember that Germany had some sort of financial incentive for Turkish citizens to move to Germany. So if you are really bound to leave Turkey, check into that. I'm not sure if Germany still has this going on. From what I remember, Germany offered housing assistance and job placement as well as other things. Wish I could remember more. Good luck in your life choices!

• United States
14 Aug 08
When looking to work in other countries, one can not be overly picky. Why not take the money from Germany and then, after you fulfill your contract and have taken classes to learn German Law and be up to German standards regarding the legal world, get a job as a solicitor in Germany? It is only an option. Personally, I would never move to Germany. Bleh. The visits I do are enough. LOL

• Philippines
14 Aug 08
everyone would like to work near with people who they love and whom they are loved but oftentimes life's circumstances drag them away or even farther from love ones because of needs and wants in life and some the basic necessity. if you are contented with your earnings and no plans of moving up in the ladder then it would be better and beneficial if you'd just stay home and do what you are best of. on the brighter side, working abroad to gain experience, more knowledge, and more connections and off course more buck$$ is not that bad either since your country (as you said) cannot provide more opportunities for your career to grow. you just have to stay away temporarily for a couple of years or so then go back to the place where you think you belong and fit in. with that, you can do more for your country with the experience at hand. i myself is working away from family and love ones for more than 4.5 years already. sometimes you just have to sacrifice something to end up with a better future. life is all about choices, it makes who we are.