is this nissan altima pretty?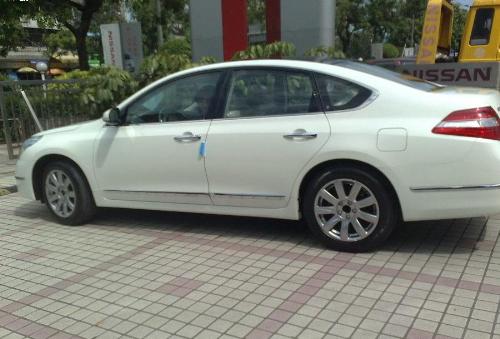 China
August 16, 2008 5:42am CST
this is the chinse version of nissan altima.its name: teana
4 responses

• United States
17 Aug 08
I think most people in the USA think the Altima is a better looking car than both the Accord or Camry. Both the Accord and Camry are fine cars, but as far as styling, the Altima has them beat. As far as dependability, the Accord is still rock solid, but the Camry, especially the V-6 has fallen off quite a bit. The CVT in the Altima is still a bit of an unknown, but the V-6 used in the the Altima has been one of the top ten engines in the world for the past 13 years.

• China
18 Aug 08
The CVT and the V-6 used in the Teana are also its selling poits in China.

• United States
17 Aug 08
Very nice! I like the looks of it better than my 07 3.5SE.

• China
17 Aug 08
more and more people buy it because of its good looking. It got this new face-lift two months ago. Still not as hot as Honda Accord and Toyota Camry.

• Malaysia
16 Aug 08
Wow! I hope I will have that kind of car when I am 18 years old...

• United States
12 Jan 12
I like how that one looks. I absolutely love the look and styling in a Nissan Altima. My first car was a 1997 Nissan Altima which didn't look bad, but that body style back then... plus my car being white. Kind of resembled a tampon, but I still do miss it.