Mother or father ?

Belgium
7 responses

• Pakistan
19 Aug 08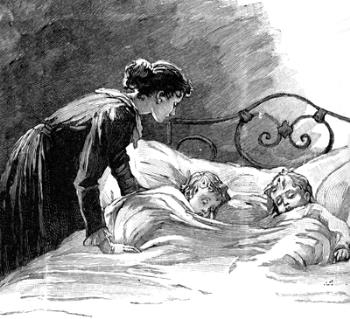 I lost my mother, when I was two and a half years old...So, if I don't remember her ...If you ask me...You know my answer... I pray, no body should face this problem....for me both are dear to me.... But, since, I lost my mom ...when I was a kid...I feel more urge for mother....


• United States
18 Aug 08
I would pick my mother how worked 2 or more jobs to have my brother and I educated, my father did not show up much. My mother for me even though she loves to put her tongue in the middle of everything I do is a hero, being a woman and do what she did in her life that is no doubt!



• Philippines
18 Aug 08
heyah, i think im goin to choose my dad.. he wasn't around when i was a kid because my mom and dad got separated for a while. so i guess there's so many things to catch up between the two of us.. it's not that i don't love my mom, its just that i want to experience father-daughter moments with my dad

• China
18 Aug 08
hey..frnd..!! ya its very difficult..!! i choose both bcs i can't pick only one..!! sorry dear..!! keep lotting..!!