How to remove stain from clothes?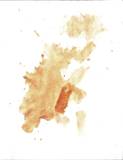 Singapore
2 responses

• Guangzhou, China
21 Aug 08
I don't have much experience for it. But I have heard that rice water can remove the stain. And here we have something called "Collar White". You spray it on the stain and then put into the washing machine. The stained will be removed after that. I love China




• Portugal
19 Aug 08
Coffee, curry and ink stains generally come off easily with a pre-wash, but if they are persistent stains try placing some bicarbonate of soda mixed with warm water on the stain allow so stay for a few minutes then wash p.s. make sure that the cloth is colour fast first, if the cloth can be bleached then it is better to bleach if the stain is really difficult to get out. There are also several stain removers on the market. Certain materials are notoriously difficult to clean such as silks so at times it is best to use a dry cleaner. Nearly all stains are removable if they are found before they dry, if in a kitchen and while cooking an article of clothing is splattered, if possible quickly rinse off the stain with cold water, if necessary a little soap especially dish washing liquid works well, as certain stains such as fruit and blood will 'cook' into the fabric if hot water is applied and then it is very difficult to remove. In cups, plastics etc that are often stained with coffee then lemon juice and bicarbonate work well.