Which Internet Explorer You Think The Best?

India
7 responses

• Malaysia
19 Aug 08
I think that Mozilla Firefox is the best browser that we use to surf the web.I think that the speed of Internet Explorer is not as fast as Mozilla Firefox.Every time i surf the web,i will sure use Mozilla Firefox to surf the web because it will not spent lots of time to wait the web to appear on the screen.


• India
19 Aug 08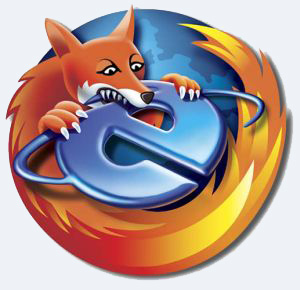 I agree - Firefox is the best. There is no doubt that is way ahead of Internet Explorer. Its much more secure, has more addons and features!

• India
19 Aug 08
Hey, I have used Opera for the past 2 years now and am absolutely loving it. It's really fast, has all the necessary features and has a built-in mail client, which can check my Gmail. It has a RSS Reader too, which is quite handy. Also, the new Opera 9.5 looks great. It also has a feature to save your browsing sessions. With that, you can save a set of open tabs in a 'session' and then open the session again at a later time to have the same set of tabs open. It's really useful. Opera also has a feature to identify itself as Internet Explorer or Mozilla to websites. This increases its compatibility. However, one of the major feature lacking in Opera is the option to add custom toolbars. But it makes up for it by using widgets :) Cheers! Happy MyLotting.

•
19 Aug 08
I use IE, Mozilla and Opera. I think that IE7 is the best. IE6 used to suck and Mozilla was choice back then, but now IE7 is the best according to me