what do you see in the picture?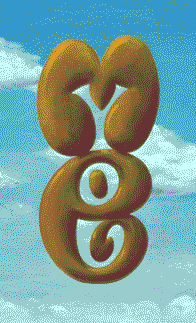 India
10 responses



• United States
23 Aug 08
Very interesting! I saw You first, as the picture was smaller. I think I'll like this new category!


• United States
23 Aug 08

That is pretty cute! Never seen something like that before but i really like it. its one of those illusion type things. optical illusions i think it is.

did you make that or did you find it some where?


• Portugal
25 Aug 08
I love optical illusions, I bought the Escher calender and can spend hours looking at at them. The lilac chaser is also amazing, the grid illusion by E. Lingelbach is fascinating and any of the other many illusions. I had not seen your image in particular but I have seen several similar ones. It is quite beautiful. Another favourite is the Tesseract. The only problem with illusions especially the 'moving ones' are that I tend to have a headache if I spend too long on them. On something totally different and also showing how the mind works in a weird way this study was conducted: fi yuo cna raed tihs, yuo hvae a sgtrane mnid too. Cna yuo raed tihs? Olny 55% of pliope cna ... The basic theory is that if the first and last letter are in the right place your brain fills in the rest. Saw it on a forum a while back, can't find it now but kept this bit as I found it fascinating.

• Delhi, India
3 Sep 08
I have now figured the actual photograph, it appears 'ME' to me.

• Delhi, India
3 Sep 08
I suppose you are talking about your avatar, it appears to me a pink rose flower, I cannot see myselt or you in it.........LOL!