Another Wonderful Website!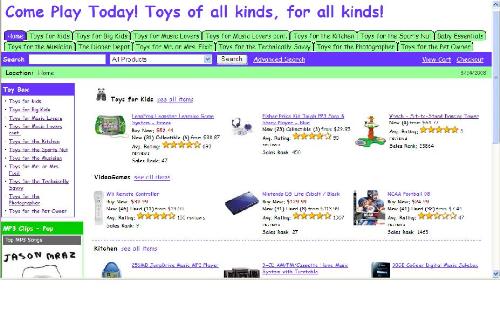 United States
August 24, 2008 11:41am CST
OK myLot gang, here's another wonderful site. It's www.comeplaytoday.com. I know, doesn't sound like it would have much for you, but just wait until you see what's out there. You can find "toys" for everyone. Yes, it has more than the other sites I've put out here lately, but that's great sometimes too when you know about what you're looking for, but not exactly. Let me know what you think! Happy shopping!
No responses