which OS is best RedHat or Fedora or Ubuntu.??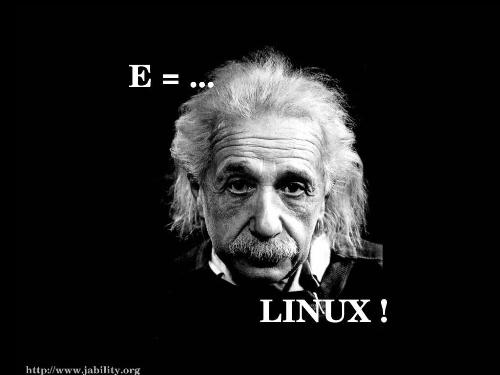 India
9 responses

• United States
24 Aug 08
Windows Vista is best by Far Cant answer about those you mentioned as I don't use them

• India
25 Aug 08
thank you..but still LINUX is the best based on security..as it has no virus threat like windows..

• India
27 Aug 08
Windows XP is the best according to me. I have worked on Red Hat Linux and i hate it in comparison with Windows XP. Windows is by far more user friendly and easier to use. I used to use Red Hat when i was in college day about a year back and i really hate it. I haven't used Fedora or Ubuntu but i have heard from many of my friends that Ubuntu is the best amongst all of them. So if you planning to install go in for Ubuntu i guess. ut i must say Security features of Linux are much more than Windows that is what most people like about it.

• Philippines
27 Aug 08
I personally believe that Ubuntu is the most efficient and most reliable of the GNOME desktop operating systems in circulation, for three reasons: Features and Capabilities - Ubuntu is far more cutting edge than other distributions as it very quickly adopts newer enhancements. It has a very appealing graphical user interface. The desktop is eye-catching and very organized. Ubuntu is also very simple to use because of its awry similarity to Windows Vista. Ubuntu is capable of doing many of the same things that Windows Vista is able to do. These capabilities include word processing, spreadsheet, calculating, video editing, and many more. Security - Another reason why Ubuntu is the superlative Linux distribution is because of its security. Ubuntu has several security features that make it one of the most reliable operating systems not only based on UNIX, but also out of all other operating systems including Windows Vista and Mac OS X. Like other Linux operating systems, Ubuntu uses a different source code. Because of this different code, it is difficult to write viruses and malware for Ubuntu. Stability - Stability is a very huge concern for most Linux systems. Because of the freedom that Linux provides to its users, Linux is not the most stable operating system. Users can easily modify the source code on a Linux system and that may cause irreversible harm to the operating system and that may cause a total loss of files and information. Ubuntu, however, is a very stable Linux operating system compared to the other distributions because it provides a secure system recovery operation. If the user accidentally causes harm to his or her computer, they can easily reverse the previous operation and recover their files.

• Philippines
25 Aug 08
i agree.. so far, my trust is on Linux, you don't need anti-virus and surfing the internet is really safe .. i regard it as the best OS.. well, on the different kinds of Linux, i would go for Ubuntu.. I love the design, the effects and the user-friendly interface, the programs are good too.. I've used RedHat when i was in high school and it was good too but i really prefer Ubuntu..

• India
25 Aug 08
In linux OSes i think ubuntu is great for beginners which i am using right now...and the other distros are good for enterprises and such.. but until games become available for linux i would rather stick to windows...

• India
12 Nov 08
Hey Madhan, Well, its time to react a little funny over this discussion. Over above the OS that you have mentioned, i really don't know a single crap about that! Redhat and Fedora, i have tried installing redhat once. Successfully installed it too, but when i looked at it, i don't know what to do because i can't play songs, movies, unable to connect to internet, even my CD drive was not working. So, immediately what i did was, formatting! Formatted it and installed Windows XP, a good choice, though a bad OS :)



• Indonesia
25 Aug 08
The answer would be vary. It depend on many things. I use Slackware linux as I found it suit my need and free to use. If I own a mac, which is unlikely at a moment, I will choose macOS as the best operating system. I've tried it myself several times in many computer expo and found it very easy to learn as it user interface is simply the best.