Attention Mothers..Recall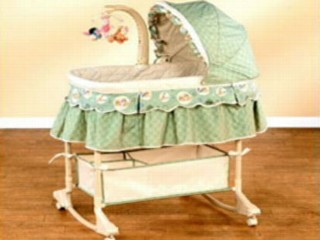 United States
August 29, 2008 5:27pm CST
I was just looking at the news and they have a recall on bassinets. The warning covers the Simplicity 3-in-1 and Simplicity 4-in-1 bassinets. Wal-Mart Stores Inc., one of the largest distributors of the product, said Thursday it is pulling the bassinets off of its shelves and its Web site. The number to call is 1-800-638-2772 Also another one on strollers by Regal Lager.
2 responses

•
29 Aug 08
Hi Chevee, I don't want to feel like an idiot but what is a bassinets and why is Wal-Mart store is pulling bassinets off the shelves? please tell. Love Tamara

•
29 Aug 08
Hi Chevee, It is so beautiful, are they taken off the shelves because are they dangerous for the babies? its such a shame. Love Tamara

• United States
30 Aug 08
I don't have any use for this information but many young mothers do.. It is great that you put this on here for others to read and to check out.. The safety of our children should be the most important factor when these items are being manufactured, but unfortunately it isn't.. Although it doesn't pertain to me, thanks for putting this up for everyone to read..