Google Statistics. Check it out.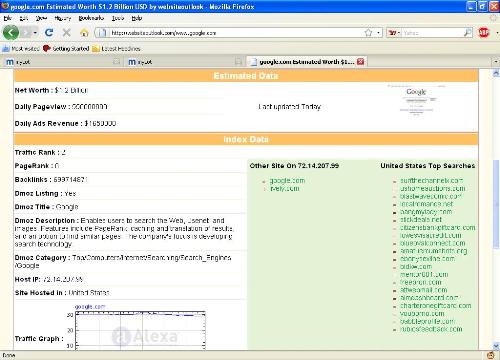 India
August 31, 2008 4:27am CST
Hey friends as i was browsing through the net i happened to come across this site. Its really cool and awesome. It basically gives you the statistics of all the sites when you type in the URL of that particular site. When i did so for myLot these were the statistics it showed me. Click on the image below to view it properly and post in your views and comments. Interesting isn't it??

3 responses

• Bangladesh
31 Aug 08
The image is not understandable. The writings are vague. I have also encountered a site but have not tried mylot. According to their data my website is worth more than $2400.lol

• India
1 Sep 08
Sounds a very interesting SIte ! I would definitely check this one out .