When do you start wearing make-up?

Philippines
8 responses

•
1 Sep 08
I still don't wear make up, I don't see the need for it to be honest with you. If you need to wear make up for people to accept you then what's the point? I strongly believe that it's the person underneath that counts. Plus, the younger you are when you start wearing makeup, the faster your skin will age, meaning you will have to wear more and more makeup, and then it will get out of hand.

• Philippines
2 Sep 08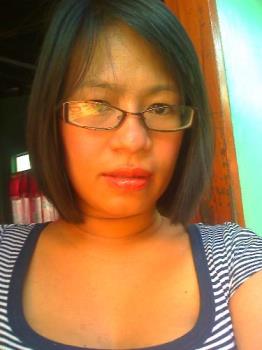 When I was still in college I really don't care how I look. I just took a bath and sometimes just finger comb my hair and I am ready to go. I don't even wear powder. But when I had my boyfriend (now my hubby) I have to learn to use make ups. As we grow and be together my ability to make myself beautiful using make up has improved a lot. Now I can't even go to the grocery store without make up.





•
1 Sep 08
When i was teenager i never ever used make up, i only wear baby powder so smell like a baby lolz.But when i've been into college, my classmates influenced me to wear make up. the first make up i've use is AVON and EVERBELINA from lip stick to foundation to everything.And until now i have my own make up kit.but sometimes because i feel lazy to put make up on, i go out with lip gloss and pressed powder. Happy myloting. cheers!

• Australia
1 Sep 08
I think I start to use make-up when I was 18 and I can't remember the product! I rarely put make-up because I get itchy when I put make-up I even tried different products to make sure that maybe the others just don't go with my skin. But now I found one that doesn't make my skin itchy and I just use it occasionaly.

• Philippines
1 Sep 08
hi sugar! wearing make up in my opinion should be started at a time wherein you can afford it. This entails that one must have a work to support these "want" to be more beautiful and attractive. as a student, i dont put on make-up, because one of my instructor before in high school told us that we should only wear make up when we are the one who have financed it...or in other words we are the one who bought it from our own pockets and not from the allowance that our parents give us. The logic behind this is that our parents are working so hard to finance our needs. so why burden them with something that shouldn't even be their problem. so i really think that one must wear make-up when she is financially capable of supporting this "want". anyway, the first thing that i have in my purse is a lip balm (not so sure if you consider this cosmetic but this is all i can afford right now ha-ha). happy mylotting!!!