Who Do You Think You Are?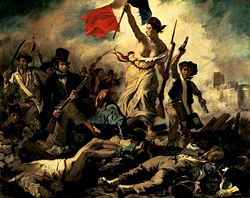 September 2, 2008 8:36am CST
Some people they think they are good enough, perfect, very meticulous and enjoy being dominant over others. they enjoy their power and being superior amongst us.Few are are very good orator but never do good for themselves.Others preaching a gospel and said they are religious but they never protrait a good example. Some implementing rules but they are the one who break it. Other's are great pretender, best actor and actress of the times, liar and unfaithful. Some like spreading gossips about others life and aiming for the distruction of someone name and morality,but never do any good in thier own family.But some are good to be true, too good to be friends, too great to be with. HOw about you, What do you think you are?
3 responses


• United States
2 Sep 08
I don't believe that I am better than anyone or have a superior feeling over others. I think that we should all be equal. But it doesn't seem to work that way all of the ti e. I believe that I am a good person and try to be nice to all people and considerate. Sometimes I feel intimidated by others but I try to hold my own. I believe in accepting people the way they are and hope that they treat me the same way.


• United States
3 Sep 08
Thank you for appreciating the response I made. Have a good day.