How Do You Discipline Your Children?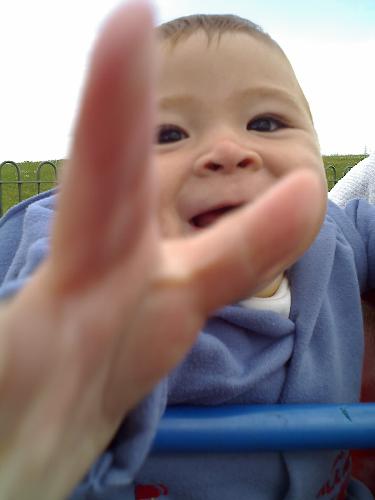 September 3, 2008 12:00pm CST
Parents they are the one who mold thier children and nurture them, guide them to the right path,shaping kids behavior and helping them to make choices and discission and responsible for disciplining them.In terms of disciplining your kids how do you do it? I remember my father, he slap our bum with stick or slipper, pinch us and shout us when we made mistakes and most of all we get punishment,sounds like very authoritarian.cheers!
3 responses

• United States
3 Sep 08
You are right about the molding of children by parents. We need to be good role models to them because they look up to parents as teachers. We have to teach them the best course in life to take and hope they will follow our guidance. I discipline my son by punishment sometimes but not a lot. I do not strike him much at all. I do lose my patience but I do try to be a good parent.


• United States
10 Sep 08
Since my oldest is only 2 yrs old i put him in Time out that seems to work and my youngest hes only 9 motnhs so he dont know any better. But Time Out in a chair in the Corner seems to do the trick for me.

• Mexico
3 Sep 08
I don´t like having to discipline my son. When he was a baby and misbehaved I would try to reason and explain to him what he did wrong, and he understood. But as he got older it would get harder for him to obey or understand what wasn´t right. I tried doing time out, but never worked, so I have had to spank him on several occasions. Once even our pastor said that that´s why god made our bottoms round, to fit the shape of our hand when we spanked our kids. I don´t mean that I abuse my kids or anything, just a good spank once in a while.