Are you always change your phone number?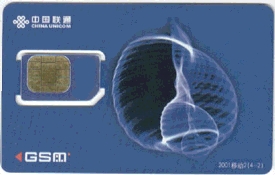 China
September 3, 2008 7:37pm CST
Hi everyone .I just come to this city for sit month . but I have already change my phone number many times . I think change another number is cheaper than continue to it .(by the way,.in our country. we must give money to the telecommunication office before we use the phone number ).for example .I can buy a par value 50 yuan (RMB . similar dollar) phone number by 30 yuan .but if I continue to it numberI must spend 50 yuan on it . Well myloter .what's your attitude to phone number? Are you always change it .what's your country policy about telecommunication .is it also give money to the telecommunication office before use it?
3 responses

• Guangzhou, China
5 Sep 08
No, I never like to change my phone number. Even my cellphone number has remained the same for over 10 years. I don't like changing numbers all the time because others may think you are not trustworthy. And I don't like to call one by one to advise them I have changed a new number. They may not keep it down anyway. I love China




• China
5 Sep 08
Hello .it is also a reason trouble with me .when I change my phone number I have to tell my friend one by one .however .I usually have not many friends to contact .only tell few friends .later .I even not tell them .You know nowadays we have many other methods to connect with our friends. Internet .qq .Email and so on ? Well for me. I have been staying this city for 6 month .maybe I will stay this city all along and never change my phone number again. Thanks for your responses!

• United States
4 Sep 08
I have been married for 21 yrs and we have had the same phone number the whole time. We pay our phone bill each month. I don't understand what you rea being charged for that would be more than getting your number changed. I think I would go crazy having to change my phone number over and over again. I am lucky enough to remember my cell phone number on top of my home number...I dont' need them to change on me.

• China
5 Sep 08
Hello .dear sunshine4 .it seems as that your partner and you love each other very much as what you have said .well .I means I don't want to change my phone number over and over again either .to me .I usually change my work place after one time . when I moves from one city to another one .there has a different communication rate between two citys .in other words.when I stay in city A but I still use city B's phone number .it will cost me much more money to pay the communication rate .hehe .The reason I do it is that I just want to save my money .thanks for your responses.

• United States
4 Sep 08
My home phone number has never been changed I have had the same number every since I have been keeping house. My cellphone number have been changed twice, the first cellphone I had was prepaid I kept if for awhile and I thought I was loosing money because my minutes just kept rolling over and I was adding minute to keep from loosing them. Then I changed to a monthly plan, and I couldn't get the same number.

• China
5 Sep 08
So your monthly plan is similar with mines .but I have any home phone .I think it is not necessary to get a home phone when I already have a mobile telephone .I just suggesting cancelmy parents' home phone.maybe they won't want to .I am not sure .well . You are absolutely pure-hearted . thanks for your responses! have enjoying in myot!