The comments we hear

United States
September 5, 2008 10:16pm CST
I know there are several on mylot who are parent of autistic children. I was wondering if you have heard the same comments I have or some different. Here are some of the comments I've heard about my daughter: * That's good she's artistic. I bet she could grow up to be an artist. * But she looks so normal. * You just don't know how to parent her. * She can't be autistic, she can talk. * Oh you mean like Rainman? * She doesn't look autistic. I'm sure there are more that have slipped my mine. Feel free to add some you've heard or comment if you've heard some of the same I have.
4 responses

• United States
2 Oct 08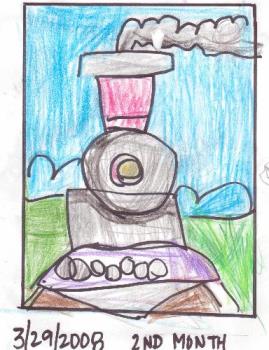 OH yes, I am the parent of one beautiful one too. I heard all of them and even more too. The saddest part, I hear them from her own father! Big sigh! He does not know what the word autistic means, or "rainman" I know it is the movie and also have the movie on DVD. He sometimes says "she looks normal" And when we are out, I hear it a lot from other adults. She doesn't look autistic, She can't be autistic, she can talk, and maybe you need to discipline her. I don't think autistic has a special physical characteristic to indentify them. Nor do they speak. My child only speaks to me, so when I am not around she is total silence. But it takes times and observation to find the clues. It took the school 6 months to notice that because her behavior got aggressive. I does not bother me anymore because I know my child is special. by the way that is a beautiful picture. hang in there it will be worth it. and I am proud to say my daughter is autistic and an "artist" too.

• India
6 Sep 08
Hi friend, Happy to hear this about your daughter.Not all the autistic children are like your daughter.some autistic children excel in some fields and they are called savants I heard.There are many artists and instrumentalists and even some excel in maths.Can you believe?Your kid is a gifted one.If you train her up in the field in which she excels she will have a very bright future and shine in that particular field.My brothers kid is autistic,he is more than 4 years,but not able to communicate,very very hyperactive,even though he can pronounce certain words.Thanks for sharing.Happy mylotting.


• United States
6 Sep 08
There is so much not known and so much to learn about autism. My daughter's "autistic thing" as I call it is that she has perfect recall. She can look at something once and remember it forever. She can even remember her sister wheeling her around the house in the stroller.

• India
6 Sep 08
Even my brothers kid has a very fine memory ,but after sometime he forgets that.He has certain good habits,when he sees some waste ,whereever it is his first work is to throw that in the basket and he wants his shoes kept in the same place always .

• United States
3 Nov 08
I've never had comments like those, but I've had some amusing ones. There was one time, I was grocery shopping and he was being a little loud, which apparently offended some snooty lady who was shopping in the same aisle. So she told me I should keep my child under control if I was going to bring him in public. I told her she was welcome to tell him to calm down herself, just make sure to lean in and make eye contact. So she leaned right down in his face and told him that he needed to behave himself. He stopped yelling, cocked his head and then smacked her across the face. It was beautiful. I turned back to the shelf to grab whatever it was I was looking for and said "by the way, he has Autism." Another customer who saw what happened started laughing and said something to the effect of "Serves you right for being such a b*tch." He did the same thing on flight from Colorado to New Jersey. He was freaking out and the flight attendant said I needed to tell him to sit down and be quiet. I told him that he was non-verbal (at the time he didn't speak at all). She asked me if he could hear, and I said yes. Then she informed me that "If he can hear, then he can understand." (OMG! Thank you so much for letting me know that! Then there must be some other reason that most of the time he didn't listen to anything I said!) Then, without even asking for permission, she grabbed him, put him in his seat and said "you need to sit down and be calm." Not only did he smack her, he made a grab for hair and gave her a good kick before she could get far enough away. Needless to say, we were kicked off of that flight. But the flight we were transferred to (on a different airline) was very nice when it came to handling his behavior.

• Sweden
2 Nov 08
My son has ADHD and Autism, but when You see him it do not show. You would never think of him being autistisk when seing him, you only notice it when You talk with him or hang around him for more than an hour. He is not a typicle person with autism. The problems shows during his relations with other people and specially with people in his own age. He has trouble to understand a sentence like - can you pas me the salt?....he will not pas you the salt, he will only answer the question you asked, not actually do it. Since He do not understand that you really say is - pas me the salt now. In order to have him actually do things You want him to do, is to say - pas me the salt please, never ask him to do things with a question, ask him with a direct order. This is really the most important problem the kids have to face in any enviroment. I guess this is what people have hard time to understand. I think it is easier to understand kids with autism that showes, than the kids with hidden autism.