Whats Your Sign?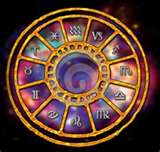 September 6, 2008 12:53pm CST
has anyone ever asked you what your sign is and then when you tell them they look at you like oh your one of those and then say things like i dont get along with leos or my last boy friend was virgo and th're sneaky you cant trust them in a relationship now what the dealeo amileo how can you make such pre judgments on people based on what day of the year they were born is it just me or do some people take it to far.
1 response

• United States
7 Sep 08
I'm an Aries. I'm not suppose to get along with Pisces. I know because this girl that I absolutely hated asked me what my sign was and I told her Aries and she was all like arn't Aries and Pisces supposed to like hate eachother?b Then I'm like are you a Pisces? then she' slike yeah. Then I'm like most definitly.