I found my love....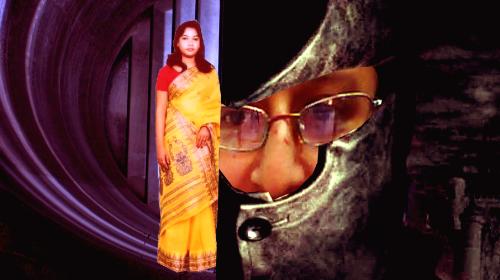 India
September 7, 2008 5:52am CST
Hey friends, I am really very happy and like to share my happiness with all of you, specially those who r so close friends with me. You all had told me that i would get my love and yes today I have got my love. I feel like my broken heart has been joined up and as if an additional heart is also in there beating together building up rythm. Thanks friends. May God bless you all and keep u all happy always.
5 responses

• Indonesia
7 Sep 08
Hi hollow, I am glad you finally found your love. May your day forward will be filled with happiness and all the joy.. Well Am just curious, who is the lucky person who finally stole your heart? Anyway you dont need to answer it. I just hope that you will always be together and live happily ever after and spread the love for others.. Cheers.. AfternoonTea

• India
8 Sep 08
Hi Afternoontea. Thanks for all the lovely wishes. May ur life be happy and full of love too. Ya that lucky person is NIVEDITA. I feel so nice to speak to u after so long. We shall always remain good friends.

• India
8 Sep 08
She is my collegue at work.We became friends and then fell in love and now love each other like crazy.

• Philippines
7 Sep 08
happy to hear that! congatulations and more more and more love be with you and your partner..(",)


• India
7 Sep 08
Hi Jinxky. Thanks. Its really a seperate world and probably the best world ever when in love. I just love it and love her more than anything else in my life. I wish u happiness too.


• India
7 Sep 08
Hey Sumaiirajj. Thanks a ton. Ya i am too happy. I just love her and cant immagine a minute without her. I stay 2570 km away from her and yet i can feel her always beside me. I am just waiting to meet her soon.


• India
7 Sep 08
Hi INGA... thanks for the response. Ya its true that finding true love is very tough today. I know it because i have been heart broken by so many of them. But she is the first and the only one who understood me the best, accepted me the way i am and loves me even more than howmuch i love her. I just know that i love her and need her beside me always to move even a step forward. Thanks friend... Wishing u happiness and luck too.